PRINTED CONCRETE
• Printing concrete by a mould with the coloured fixer on mortar gives the concrete a natural appearance of roof tiles, stone, brick, tiles and even wood which fit all types of outdoors areas both small and large. .

• DEKO BETON printed foundations have high-quality materials and the qualitative process itself. Work performance requires: equating the terrain, compressing the framework, spreading the mortar, spreading 10cm layer of buffer (gravel), compressing the same, and spreading a 10cm layer of high quality steel fabric reinforcement concrete.

• With spreading the sealer (enamel) in the end of the work, concrete pores are sealed and therefore it prevents weather conditions to influence the concrete. There is a special 15mm safety colour layer, which makes its surface 4 times more endurable than conventional concrete.


Standard Colour Set
| | | | | |
| --- | --- | --- | --- | --- |
| | White Coffee | Caramel | Sand Colour | Grey |
| | Brick Colour | Bež boja | Fossil | Terracota |
| | Dark terracota | Reptile | Colour of Rust | Gold |
| | Natural Concrete Colour | Black | Coral | Stormy Grey |
Contrast Colour Set


Terracota


Colour of Autumn


Chestnut


Black


Dusky Black

---






Performing PRINTING on concrete


---
| | | | |
| --- | --- | --- | --- |
| Granite | Octagon Slate | Sidewalk Slate Mat | Boardwalk Mats |
---
Cross Section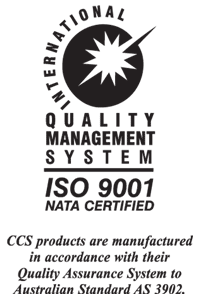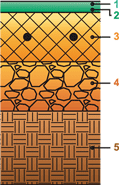 1) Concrete sealer (concrete enamel)
2) Concrete fixer with the desired colour 1,5 cm
3) Reinforced Concrete Slab d= 10 cm
4) Gravel Buffer d= 10 cm
5) Compressed Soil